My Everyday Jewelry
Simple and understated
Up until about a year ago, I had long considered myself "not a jewelry person." And though I don't think I would ever be the type of person whose hands are covered in rings or more than one piercing in each of my ears, I have grown to appreciate pretty, subtle, staple jewelry pieces. In gold-tones, of course.
I have a few key pieces that mix and match depending on my outfit and what I'm doing that day that never fail to make me look put together and dare I say, ladylike. I'm not sure, but I think I've heard or read somewhere that a woman needs everyday jewelry? Anyway, here's mine.
Small, clear crystal dangly earrings


This one is interesting. When my sister and I were kids, my mom bought us each a pair of earrings like this, but I think they were real. I wore them every day for many years. And then as I started getting older, I started experimenting with different personas (e.g. emo goth) and they didn't seem to go with my look anymore. So I retired them. And then lost them.
I've regretted this on and off for the last few years. But then about a year ago, I realized that I could probably find a similar pair online. After about a week of obsessive searching and consulting my sister, I finally found these. And they're pretty dang close. They're my default earrings I wear pretty much every day. I'm seriously considering buying a backup pair...
Heart Cutout Drop Earrings


If i'm not wearing the clear crystal ones, I'm most likely wearing these. They're perfect for when a simple outfit needs a bit of something extra but never steals the show either.
Mine are from Forever 21, but I don't think they sell these exact ones anymore, but here's one with a similar vibe.
Delicate gold choker


If I'm wearing a pretty simple outfit, like a knit cami top with jeans or a black jumpsuit with a v-neck I'll add a super simple gold choker (similar) or a layered one (similar) for extra detail.
Gold mini Casio watch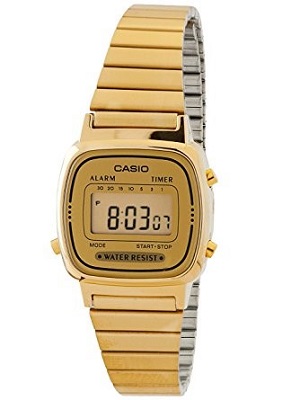 I misplaced this for a while (I finally found it under my bed. Oops.). But since finding it, I've been wearing it every single day. I have yet to come across an outfit it doesn't go with. It's pretty and professional and perfect for when I don't have easy access to my phone but want to tell the time. This is class, my friends.